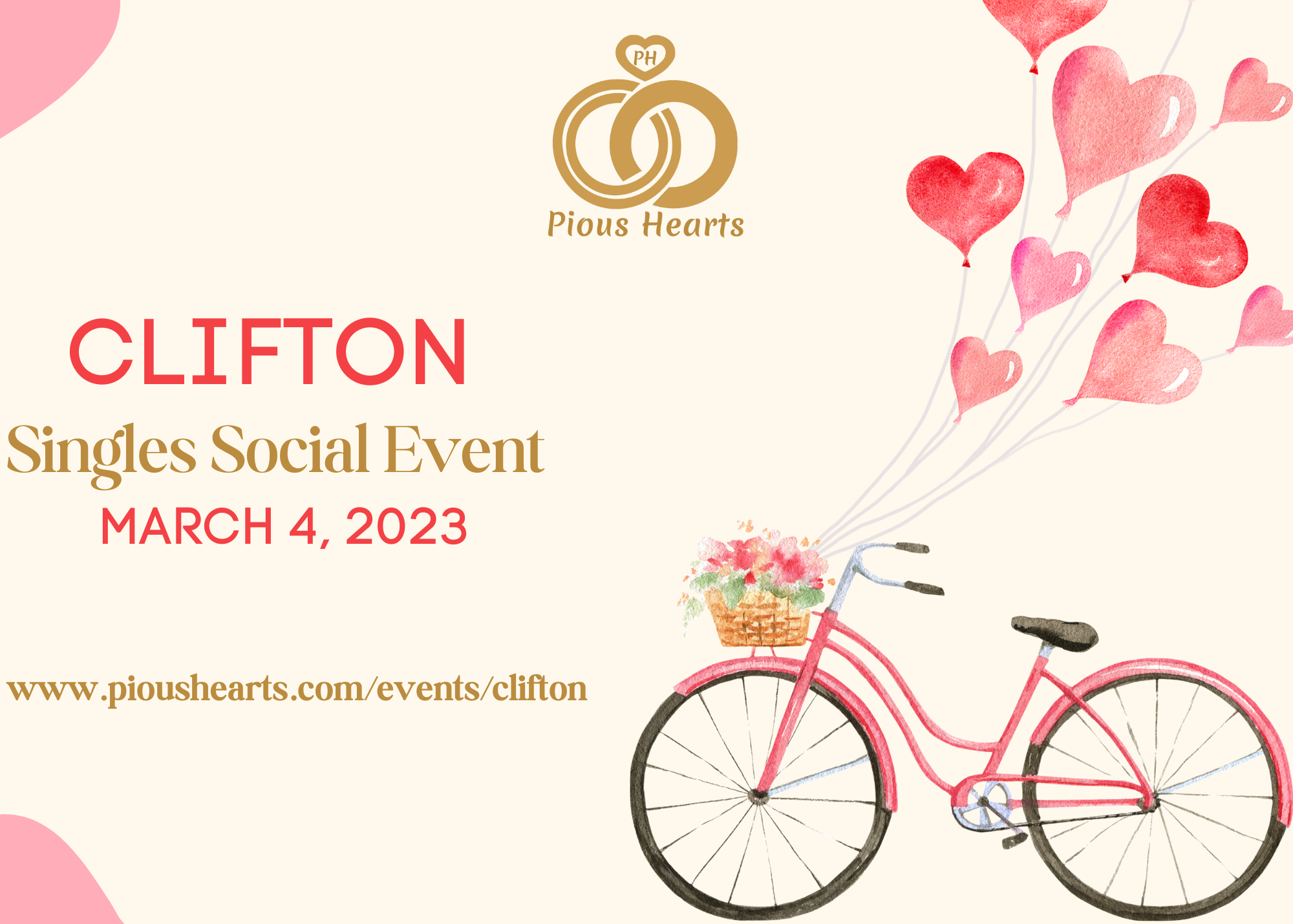 Clifton – Pious Hearts Singles Social Event
Let Us Help You Find Your Spouse!
Pious Hearts is thrilled to host an exclusive Singles Social Event in Clifton, New Jersey. Our events are designed for Muslim singles to meet in a private, casual, and engaging atmosphere where they can interact and learn more about each other. If you enjoy meeting people in person and being around like-minded individuals in a fun environment then this event is for you! There will be trusted matchmakers to help you connect with other single Muslims, and help navigate the event.
Register Now
To attend our Clifton Singles Social Event, you must complete the registration form, by answering some questions about who you are and what you are looking for. Our team will review all registered singles and choose only the most suitable singles to attend the event. Only when our team picks you to be a guest at our event, will your credit/debit card on file automatically be charged. You will not be charged if you are not picked; don't worry we will have plenty of other events that you may be invited to attend. This pre-event filtering process is a benefit for our guests so we can have more compatible singles who share the same interest as you and to have a good balance of men and women at our event to give everyone a fair chance to interact and InshaAllah find a match.
Event date: Saturday, March 4, 2023
Take advantage of early bird pricing and secure your spot now!
Early bird pricing is $50 up until February 10th.
Regular pricing is $65 after Feb 10th.
Our event time and location are kept confidential and are only revealed to those who are chosen and charged. Nobody knows you are at the event, except those at the event.
If you're serious about finding your other half, we strongly suggest you register soon to be considered for our events before all spots are taken!
The last day to register is February 20th.